This is "comfort food" for the soul, as you really feel an "in the room" intimacy as the trio's blend
is that of true veterans locked into a groove and having fun.
- Jeff Krow -

Audiophile

Audition (full review)


Drummer and composer N. Glenn Davis leads this swinging trio of talented veteran jazz musicians for his third release as a leader. This recording continues the classic tradition of the piano trio performing creative music that will appeal to listeners on many levels. Featured here are three new original compositions by N. Glenn Davis and three compositions by stellar NYC pianist Mark Soskin (14 years with Sonny Rollins). Also featured on the CD are three classics tunes, "The Dolphin" by Brazilian composer Luiz Eca, "Blackberry Winter" by Alec Wilder, and "Sometime Ago" by Sergio Mihanovich. Sit back and enjoy What Could Be.


---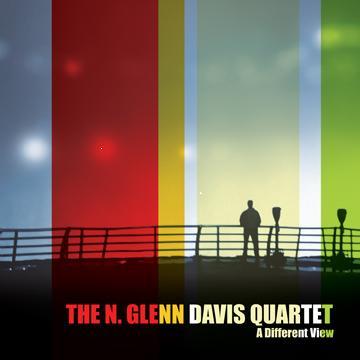 Introducing Glenn Davis leading an exciting quartet on their debut CD "A Different View" on the Jazzed Media label. This CD features ten compositions by Davis and one by world class pianist Larry Porter. Members of the Quartet are Larry Porter piano, Dave Sterner saxophones, Dallas Coffey bass, and Glenn Davis drums.

"A Different View" showcases talented writing combined with stellar playing making this album a stand out. Check out some sample cuts from "A Different View" below:
Glenn Davis let's his splendid compositional skills and purposeful timekeeping speak for themselves on A Different View....A sharp and synchronous quartet that makes listening a pleasure. Jack Bowers - allaboutjazz.com
Glenn has not taken the easy path in just recording jazz classics, as on this Cd he wrote all but one if the compositions. What sets aside Davis' maiden effort is a maturity by it's leader in combining lyrical playing with classy arrangements. Jeff Krow - Audiophile Audition
The N. Glenn Davis Quartet ... A wonderful jazz cd, well recorded with exceptional playing. - classicdrummer.com

If you dig some straight ahead playing by some cats who know how to make jazz sound like jazz, then A Different View is for you. Joe Lang - Jersey Jazz Newsletter
It's really the material that's the star of Glenn Davis' new 11 track CD... the numbers have the easy charm and accessibility of standards. Anastasia Pantsios - Cleveland Free Times

---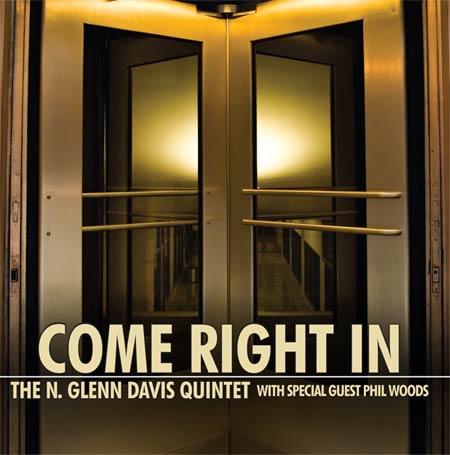 Check out some sample cuts below!
If You Could See Me Now
Wakin Up Blues
An exciting recording of swinging straight-ahead jazz played by an impressive quintet headed by jazz drummer N. Glenn Davis, featuring alto saxophone legend Phil Woods on several tunes. Also features premier NYC pianist Mark Soskin (15 years with Sonny Rollins), bassist Dean Johnson (10 years with Gerry Mulligan), Jack Schantz (recorded with Oscar Peterson and soloist with Woody Herman), and exciting young saxophonist Dave Sterner.
"This album has a great vibe to it. It features six veteran players who each have a very strong voice of their own getting together to have a great time playing the music of N. Glenn Davis and a couple of standards. Things never get boring, as the songs are somewhat short, and feature many succinct but engaging solos throughout, and there is a good mix of straight ahead swing, Latin grooves, hard bop, blues and ballads."
Cathy Gruenfelder
"Jazz Improv NY" magazine
CDs may also be purchased directly at www.jazzedmedia.com